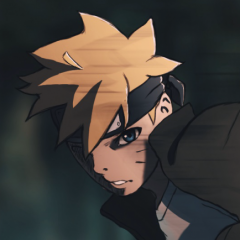 NARUTO NEW WORLD
PODSUMOWANIE ROKU 2020
Quote

Mija właśnie kolejny rok pracy nad naszą wymarzoną grą o świecie shinobi. Stworzyłem to podsumowanie aby podziękować Wam za wsparcie nad projektem oraz pokazać, jak rozwijał się z każdym kolejnym miesiącem do obecnej jego formy. Droga ta była kręta i pełna zagrożeń, ale daliśmy radę. Damy również za rok. Jeszcze raz dzięki!
USUNĘLIŚMY CZARNE MAPY
Może się nie wydawać, ale był to koszmar dręczący nas od dłuższego czasu. Obecna technologia rozłożenia pamięci spowodowała, iż czarne tereny są zjawiskiem niezwykle rzadkim, występującym tylko przy dużym obciążeniu pamięci, lub włączonych dźwiękach (tutaj nadal nad tym pracujemy!).
ZMNIEJSZYLIŚMY LICZBY
Pamiętacie, kiedy obrażenia liczyło się w kkk? Całe szczęście to już przeszłość! Liczby zostały ucięte o dwa a nawet trzy zera, dopasowując je do lżejszych i czytelniejszych standardów.
OGRANICZYLIŚMY LAGI
Dzięki Waszemu wsparciu finansowemu w rozwój gry, nareszcie mamy nową strukturę servera, który zdecydowanie obniżył ping oraz ścinki podczas gry. Ponadto, dzięki temu więcej osób może cieszyć się jednocześnie z gry bez utrudnień technicznych!
OTWORZYLIŚMY SIĘ NA ŚWIAT
Gra otrzymała ogromną aktualizację językową, która dodała pełen język angielski! Oprócz tego, powstała całkowicie nowa, przetłumaczona wersja wikipediii NNW w języku angielskim!
ROZPOCZĘLIŚMY NOWY ROZDZIAŁ
Wystartowała 6 era, która wprowadziła multum zmian, w tym usuwanie technik przy zmianie specjalizacji/klanu, maksymalnie 3 zaawansowane natury chakry, oraz tylko jedna aktywna droga ninja w tym samym momencie.
Quote

Może się wydawać, iż to tylko kwestie techniczne, ale to właśnie one były dla nas obok aktualizacji gry kamieniami milowymi. Rozwój zapewnia nam coraz to lepsze możliwości, które wykorzystamy w przyszłych aktualizacjach. Dziękuję Wam za ten rok shinobi. Liczę na Wasz udział w następnym! Nian.