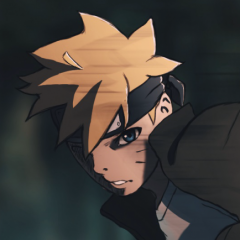 NARUTO NEW WORLD 4.7
BATTLE FOR NARUTO
Naruto and Sasuke fight to death with Jigen for Kawaki's safety. This, however, uses skills that even the shinobi gods couldn't stop. Naruto is sealed, while Sasuke goes in critical condition to the hospital. The only hope is you, in saving Naruto, who is guarded by Boro in the dimension of Otsutsuki. Defeat a member of the Penalty and then find a weakened Jigen to find out his true identity!
NEW SYSTEM: TALENTS
Talents are another way to increase the uniqueness of our character. Each shinobi can have three talents at the same time. Each of them unlocks by default when you gain 30, 60, and 90 experience levels. Resetting talents results in the loss of all three acquired talents, but does not reset the acquired talent experience level, which is the maximum level 10. Level reset also does not block access to previously acquired talents.
BIOMS
The biomes were improved and the wind country received a new desert biom.
NEW MECHANIC: HOUSES
The shinobi house is back! The system has been completely rebuilt and improved, allowing you to stay in the apartment with your teammates, and showing houses in the area using a minimap. There is also a rent that needs to be paid to keep the apartment.
NEW ACTIVITY: DANCE CLUB
Show yourself on the dance floor along with other shinobi being the best shinobi dancer in the world.
NEW NINJA WAYS
Hidan, Momoshiki & Kinshiki Otsutsuki, and Pain join the game!
UPDATE DATE: 28.06.2020