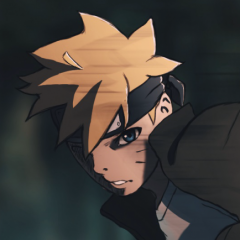 Drodzy Shinobi! Już 1 sierpnia oficjalnie zostanie zamknięty server 5 ery, przygotowując nas na 6 erę. Wraz z tym, wystartuje BETA 6 ery, która potrwa od 1 sierpnia do 31 sierpnia przygotowując nas do nadejścia 6 ery. Konta utworzone podczas BETY zostaną również wyczyszczone.
UNIKALNE TECHNIKI DLA SPECJALIZACJI ORAZ KLANU
Zmiana specjalizacji/klanu usunie wcześniej posiadane techniki wcześniejszej specjalizacji/klanu. 6 era stawia na Ciebie. Bądź unikalny. Bądź sobą.
UNIKALNE DROGI NINJA
W tym samym czasie może być aktywna tylko jedna droga ninja, wraz z jej bonusami pasywnymi oraz aktywnymi.
LIMIT ZAAWANSOWANYCH NATUR
Ograniczenie zaawansowanych natur chakry oraz ich pasywów: 1 dla Chunnina, 2 dla Jounina, 3 dla Sannina oraz Kage. Wymagane natury nie są omijane Rinneganem.
RESET POZIOMU ORAZ KEKKEI GENKAI USUNIĘTY
Nie cofaj się! Cały czas idziemy do przodu w rozwoju.
UNIKALNI JINCHUURIKI
Na każdego Bijuu przypada jeden Jinchuuriki! Możliwy czas nieaktywności Jinchuuriki to 100 dni, po których zostanie usunięty.
EXP RAMIĘ W RAMIĘ
Koniec z pomaganiem innym w dojściu na szczyt. Droga ta jest pełna niebezpieczeństw, ale warta zachodu!
PRZEBUDOWA GOSPODARKI
Ryo nie leży już na ulicy, a każdy pieniądz ma znaczenie.
SZYBKA PODRÓŻ? NIE!
Jednym z unikalnych momentów gry jest przypadkowe napotkanie niebezpieczeństwa. Długie podróże.
RANGI MAJĄ ZNACZENIE
Postaraj się, aby piąć się wyżej w rankingu! Nie możesz być już każdym jednocześnie! BĄDŹ SOBĄ!
To dopiero początek. Świat ten potrzebuje zmian.